Winner Announcement of the face mask design contest `Let Them Become Fashion` presented by Summarecon Mall Serpong X Worldwide Graphic Design.
Congratulation to all the winners in each category, here`s the detail :
Free Theme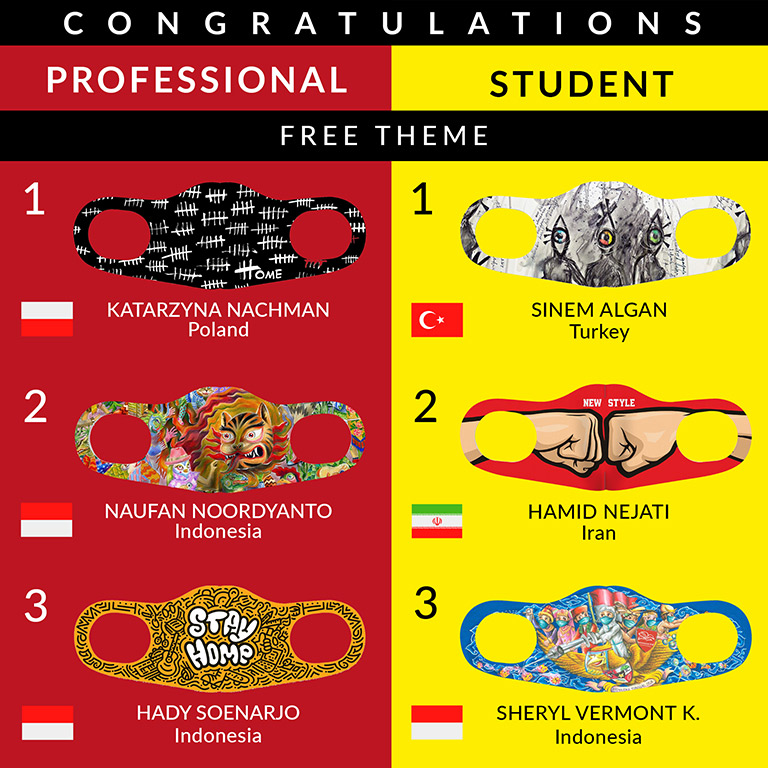 Profesional :


Student :

Katarzyna Nachman (Turkey)
Naufan Noordyanto (Indonesia)
Hady Soenarjo (Indonesia)

Sinem Algan (Turkey)
Hamid Nejati (Iran)
Sheryl Vermont K (Indonesia)
13th Anniversary Summarecon Mall Serpong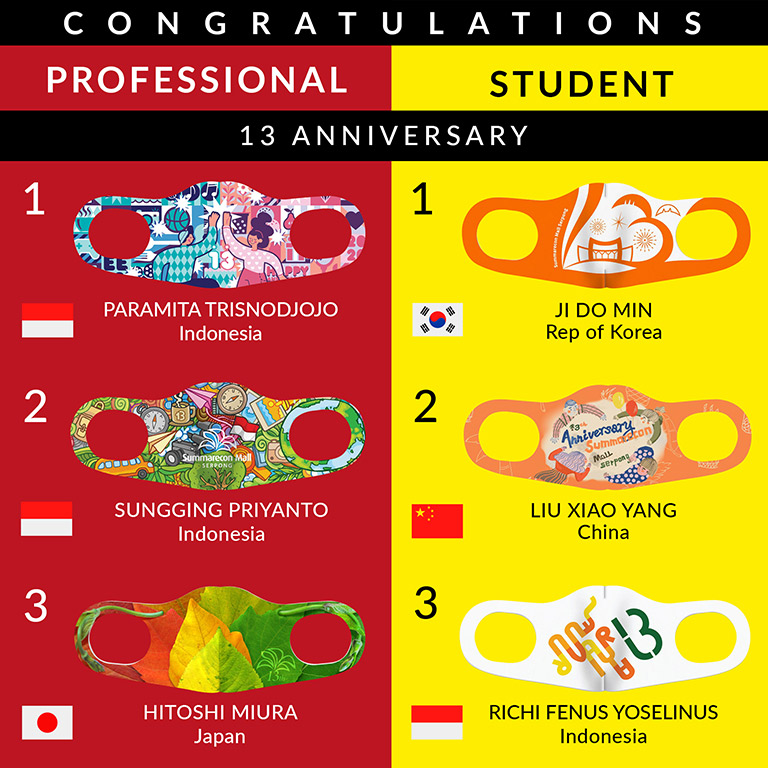 Profesional :

Student :

Paramita Trisnodjojo (Indonesia)
Sungging Priyanto (Indonesia)
Hitoshi Miura (Japan)

Ji Do Min (Korea)
Liu Xiao Yang (China)
Richi Fenus Yoselinus (Indonesia)
The selected designs will become masks available for use by the Summarecon Mall Serpong visitors. Thank you for 338 face mask designs that has been submitted at IDC 2020.